Welcome to the 10th Annual Gingerbread Festival!
Girl Scouts of Gulfcoast Florida is excited to announce our 2018 Gingerbread Festival. We hope you'll join us, either as a participant or visitor, as this unique, family-friendly event makes its debut at our brand new location with extended festival dates: The Mall at UTC, November 30–December 9, 2018.
Come marvel at this holiday wonderland featuring gingerbread houses crafted by more than 150 local schools, youth groups, businesses, and nonprofit organizations. Enjoy a break during your holiday shopping. Vote for your favorite in the People's Choice Award! Reserve the house of your choice for purchase! Bring the family!
Special thank you to all of our partners!
Presenting Sponsor: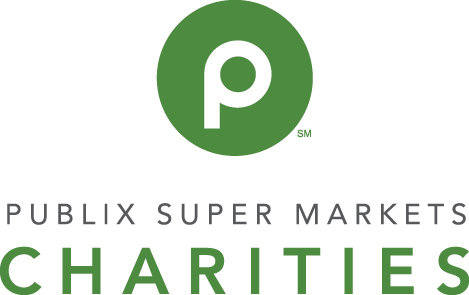 Gingerbread Sponsors:
Candy Cane Sponsors:
Peppermint Sponsors:
Gumdrop Sponsors:
Dakin Dairy
Marita Roussey AP LLC
Location:
The Mall at UTC (near Macy's) 140 University Town Center Drive, Sarasota, FL 34243
Schedule of Events:
Friday, November 30
4:00 p.m.–8:00 p.m.
Community judging will take place prior to the festival's opening
Saturday, December 1
10:00 a.m.–8:00 p.m.
Awards ceremony at 2:00 p.m. for community judging winners (Ribbons will be awarded to a 1st, 2nd, and 3rd place winner in each of the four categories—Elementary, Middle, High, and Community Partner)
Sunday, December 2
Monday, December 3
Tuesday, December 4
Wednesday, December 5
Thursday, December 6
Friday, December 7
Saturday, December 8
Sunday, December 9
11:00 a.m.–6:00 p.m.
Voting ends at 12:00 p.m.
Gingerbread houses that are purchased during the festival can be picked up between 3:00 p.m.–6:00 p.m.
People's Choice Award winners are announced
Admission:
FREE; votes are $1 per vote in the People's Choice Award
Can't join us? You can still vote for your favorite entry here; $1 donation per vote. Voting ends December 9 at noon.
Interested in entering your own creation in the Gingerbread Festival? Get details and registration information. Registration deadline is November 2, 2018, at midnight.
For questions please call 941-921-5358. ext. 336 or email us at gingerbread@gsgcf.org.
Top Houses By Youth
House

#1

[157 votes]
Fruitville Elementary (Pirate Paradise)
House

#2

[151 votes]
Bay Haven School of Basics Plus (First Grade Barnett First Grade Gingerbread Fun)
House

#3

[151 votes]
Girl Scouts of Gulfcoast Florida (Troop 382 'Twas the Night Before Christmas)
Top Houses By Community Partners
House

#1

[209 votes]
Junior League of Sarasota (New Member Class 2017-2018)
House

#2

[112 votes]
American Cancer Society's Relay for Life of Venice
House

#3

[100 votes]
Leader Design Studio
Happy Holidays!